Biography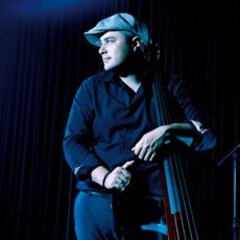 Chris Minh Doky stands out as one of the most talented bass players in contemporary music. The artist is regarded among the masters of the upright bass widely recognized for his passionate delivery and extraordinary technical gifts. Born into a musical family in Copenhagen, Denmark, Doky was motivated and taught by his father, learning to play the piano at age six. He won several awards attending local classical piano competitions. By a twist of faith he picked up the electric bass while in high school. After becoming a sought-after bassist at jazz clubs in Europe, the 18-year-old left home for New York City, determined to explore the jazz tradition first hand. In New York, he began working in the studios and playing the clubs of Manhattan. Much in demand, he found himself playing with some of the great musicians he had been listening to growing up, including David Sanborn, Michele Camilo, Trilok Gurtu, and Bireli Lagrene. In 1994, Doky joined forces with his older brother, pianist, Niels Lan Doky, forming the Doky Brothers. Signed to Blue Note, the group made two successful recordings that brought a larger audience to jazz in their native Denmark. Following the second Doky Brothers album, Doky released "Minh" on Blue Note in 1998, his first solo album in eight years. It met widespread acclaim from both critics and audiences alike propelling Doky's international solo career to a new level. He has, with great success, continually toured the globe performing and recording as a leader and with the top artists of the world, including Al Jarreau, Michale & Randy Brecker, John Scofield, Toots Thielemanns, Diane Reeves, Kenny Garrett, Jack DeJohnette, Ryuichi Sakamoto and numerous others.
The relationship between Yamaha and Chris Minh Doky began in 2000, when Yamaha requested a trial session with the Yamaha SLB100 Silent Bass. In 2003, Doky had an opportunity to try out the SLB200 prototype, which thrilled him. That led to Doky's active participation in Yamaha instrument development. Since then, Yamaha has adopted many of his valuable contributions for the model's final specifications. Doky has selected and plays the SLB series as his primary instrument.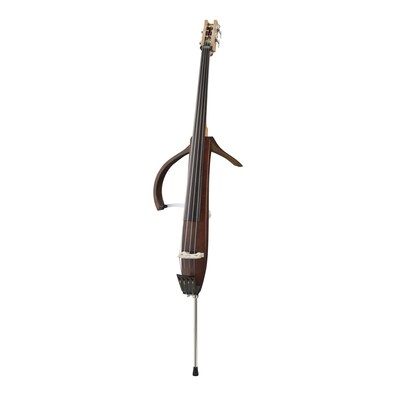 The SLB300/SLB300PRO is a brand-new type of electric upright bass that achieves natural sound and resonance by using the SRT POWERED system to simulate studio-quality sound in which the body resonance of a double bass was recorded using a high-quality microphone, all the while keeping a semi-solid body structure that emphasizes quietness and portability. Two models are available: the standard SLB300 and the premium SLB300PRO with top-class sound quality and playability plus refined appearance.