Biography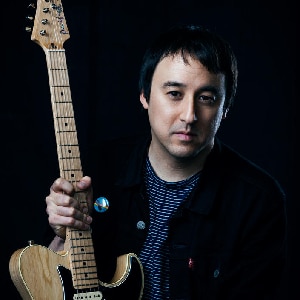 Since 2007, Jeff Schroeder has been both a touring and recording member of the critically acclaimed band, the Smashing Pumpkins. Growing up in Los Angeles, Jeff played in numerous bands, most notably, the Lassie Foundation. Between 1998 and 2004, Jeff recorded three albums and two EPs with the band. The sound of the Lassie Foundation can best be described as a melange of the British shoegaze movement with the vocal harmonies of the Beach Boys. From 2001 to 2007, he left the music industry to pursue a PhD in Comparative Literature at the University of California, Los Angeles. In the fall of 2006, Jeff was introduced to Billy Corgan, who was in Los Angeles making the Smashing Pumpkin's album, Zeitgeist (2007). By the spring of 2007, he was officially on board as a member of the newly reformed band and toured the world in support of Zeitgeist. In the summer of 2007, the band played a series of historic concerts at the Fillmore Auditorium in San Francisco, California. These shows were captured on the concert DVD, If All Goes Wrong (2008). Beginning with the last two tracks recorded for the the Teargarden by Kaleidyscope project and continuing with Oceania (2012) and Monuments for an Elegy (2014), Jeff has become a staple member of the recording team.
In addition to his recent work with the Pumpkins, Jeff also produced an EP and a full-length album for the South Korean alternative band, Asian Chairshot. Jeff currently lives in Chicago and is studying jazz guitar with Scott Hesse. He is working on two musical projects: a soundtrack for a music documentary on the Champaign-Urbana, IL indie music scene and an EP of instrumental guitar music.
Designed to race from coffee shop to coffee shop on the streets of London in the 1960s, Café Racer bikes were high-performance racers stripped down to their bare essentials, but still showcasing the style of their owner. The RS820 captures that spirit of total focus on performance, maintaining Yamaha's unmistakable attention to detail, for a guitar that can't be fully appreciated until it's taken out for a test ride.

Other Colors Available
First launched in 1990, the Pacifica series was driven by the California session scene of the day-where versatility, performance and individuality were key. Inspired by those custom-shop guitars, and that original version, PAC611VFM featrues Wilkinson VS-50 and this is today's embodiment of the PACIFICA concept.

Other Colors Available
The L16 features all-solid Rosewood/Mahogany back and sides with hand-selected premium Engelmann Spruce top. Newly designed bracing pattern and A.R.E. treatment create rich warmth and open resonance while maintaining excellent tone balance which makes this guitar fit in a band perfectly. In addition, new comfortable neck profile and Yamaha's Zero impact pickup ensure you a stress-free performance on stage.

Other Colors Available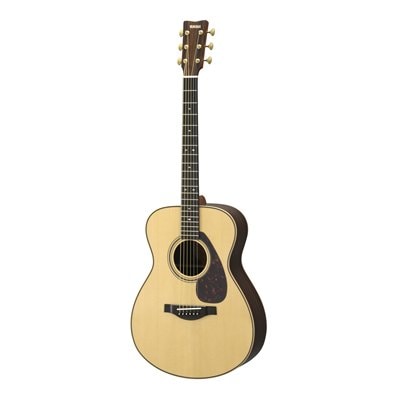 The vintage-inspired L26 reminds us of tradition of Yamaha guitars. Open-gear tuners and overall settled cosmetics draw interest of many players who appreciate history, tradition and good-old days. Like its appearance, the sound of L26 is open and mature while offering Yamaha's exclusive comfort and playability.
Other Guitar & Bass Artists