Biography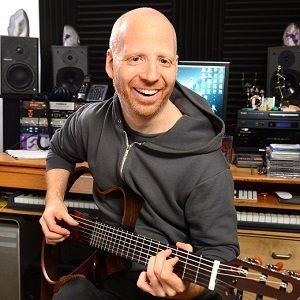 "It's Jazz. It just doesn't sound like it."
This is how virtuoso guitarist Oz Noy describes his intoxicating blend of jazz, funk, rock, blues, and r&b.
Born in Israel, Oz started his professional career at the age of 13 playing jazz, blues, pop and rock music. By age 16, he was playing with top Israeli musicians and artists. By age 24, he was one of the most established studio guitar players in the country. Oz was also a member of the house band on Israel's top-rated television show for more than two years.
Since his 1996 arrival in New York, Oz has made a huge impact on the local and international music scene. His unique and intoxicating style has broken all the rules of instrumental guitar music by focusing on the groove. All stars such as Keith Carlock, Anton Fig, Vinnie Colaiuta, and Dave Weckl often contribute on drums, with bassists Will Lee, James Genus, and Reggie Washington.
In 2003, Oz released his debut record – "Oz Live" – recorded at NYC's legendary Bitter End.
In 2004, Oz signed with Magna Carta Records and in 2005, released his highly-acclaimed studio record "HA!" with his all-star band featuring Fig, Carlock, Lee and Genus plus special guests Mike Stern and George Whitty.
In April of 2007, a licensing deal with Magna Carta and Japanese label Videoarts opened the door for Oz's music in Japan. Later that year saw the release of "Fuzzy Feat," Oz's third record under the Magna Carta label. For Fuzzy Feat, Oz's all-star band is joined by various special guests including Colaiuta, bassist Jimmy Johnson, and keyboardists Whitty and Jim Beard.
September 2009 saw the release of Oz's fourth album, "Schizophrenic," featuring Lee, Fig, Carlock, Weckl, Ricky Peterson, Chris Palmero, and special guest Steve Lukather.
November 2011 Oz released his fifth studio album "Twisted Blues Vol.1" Featuring Vinnie Coliauta, Anton Fig, Chris Layton, Will Lee, Roscoe Beck , John Medeski, Jerry Z, Reese Wynans, Ralph Macdonald and special guests Eric Johnson & Allen Toussaint.
In late 2012 Oz released his two highly acclaimed instructional DVD's,"Guitar Improvisational Workout" and "Play Along Workout", released by jazzheaven.com .
May 2014 Oz released his 6th studio album "Twisted Blues Vol.2" Features Special Collaborations with: Chick Corea, Allen Toussaint, Eric Johnson, Warren Haynes, Gregoire Maret, Greg Leisz, Dave Weckl, John Medeski. with the help of a stellar backup band featuring Keith Carlock, Anton Fig, Chris Layton, Will Lee, Roscoe Beck, Jerry Z & Reese Wynans.
In March 2015 Oz released his 7th album "Asian Twistz" Features Dave Weckl & Etienne Mbappe.
This is a live album recorded during a tour in Asia in the summer of 2014 For his accomplishments as a trend-setting guitarist, Oz won the highly acclaimed Guitar Player magazine readers poll for "Best guitar riff on a record" in 2007, "Best new talent" in 2008, and "Best out there guitar player" in 2013.
Oz Noy has performed, toured and recorded with Richard Bona, Chris Botti, Gavin DeGraw, Harry Belafonte, Cyndi Lauper, Clay Aiken, Akiko Yano, Wonder Girls, Toni Braxton, Phoebe Snow, Nile Rogers, Mike Clark, Jeff 'Tain' Watts, Dave Weckl, Mike Manieri, John Patitucci, The East Village Opera Company, Roger Glover, Bill Evans, The Gil Evan Orchestra,Warren Hayes, Gove't Mule, The Allman Brothers, Allen Toussaint, Eric Johnson, Mike Stern, John Abercrombie, Wallace Roney, Steve Lukather, John Medeski, Don Was, Nelly Furtado, Natasha Bedingfield, Phillip Phillips, Andy Grammer, Angelique Kidjo, Matisyahu, Jennifer Hudson, Henry Butler, Gart Hudson, Don Henley, Patti Austin, Take 6, Michael Buble, Josh Groban, Phil Ramone, Paul Shaffer, Steven Tyler, Joe Perry, Sting, Steve Perry, Allison Krauss Foreigner, Patty Smyth, Wiz Khalifa, Shelea, Jordin Sparks, Average White Band, Christopher Cross, TYP, Betty Buckley among others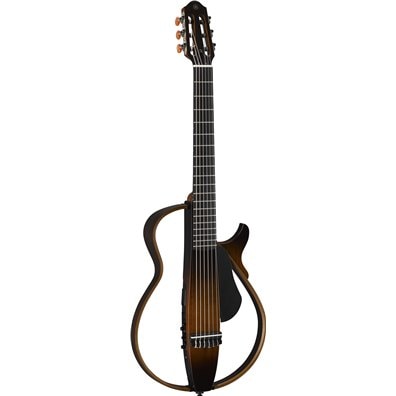 Inspired by traditional classical guitar design, the SLG200N features a slim neck, thin body, and low action that lets players adopt a more aggressive style, allowing even those players who wouldn't normally choose to perform with a classical guitar to play it with ease.

Other Colors Available
Other Guitar & Bass Artists