Yamaha Showcases the Best of Sound, Design and Quality at Infocomm India 2019
Yamaha Showcases the Best of Sound, Design and Quality at Infocomm India 2019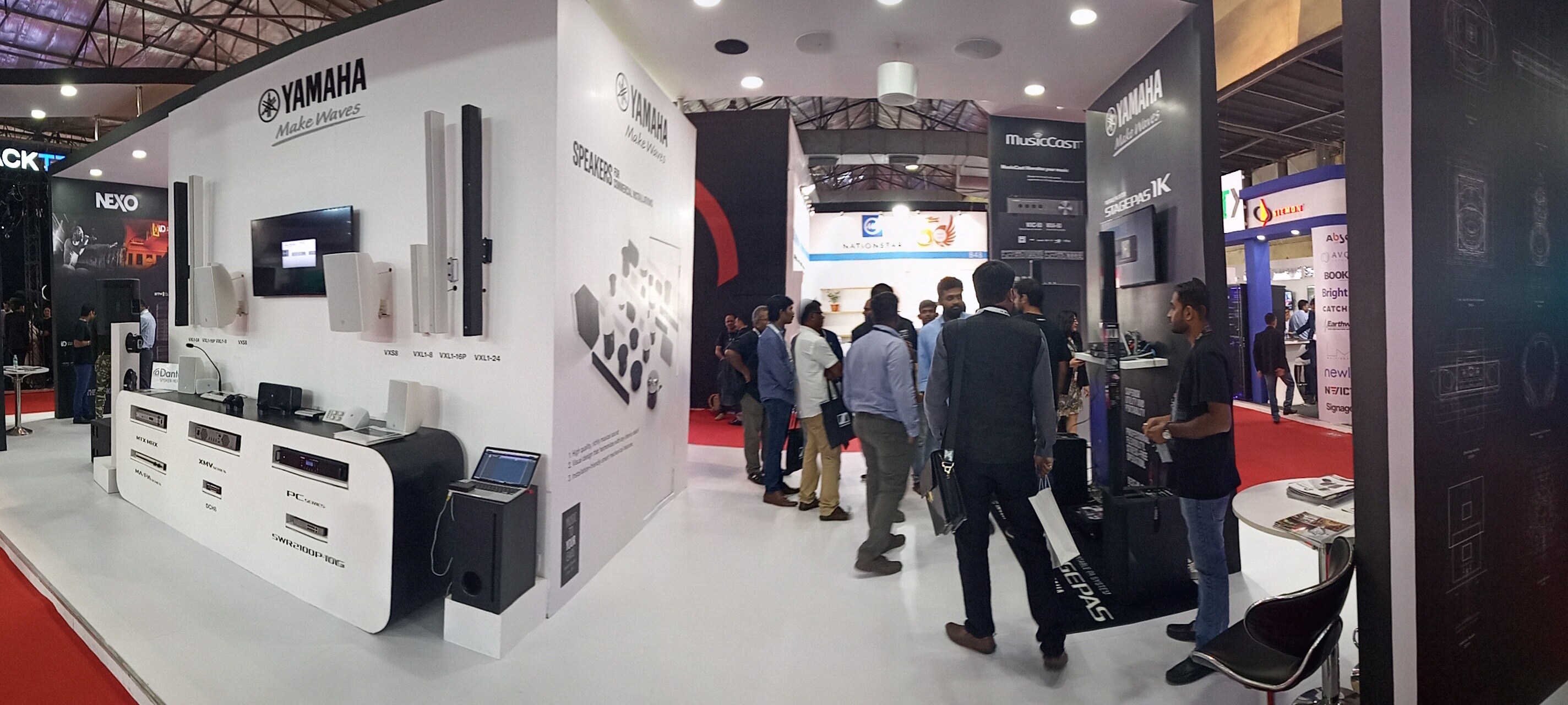 Yamaha Music India Pvt. Ltd enjoyed a highly successful presence at Infocomm India, which set a new show attendance record of over 11,500 visitors, a 17% increase over last year.
Taking place from 18-20 September at the Bombay Exhibition Centre, Mumbai, Infocomm India is one of the premier exhibitions for the professional AV and integrated experience technologies in the Indian subcontinent.
A number of new Yamaha and NEXO products were being shown in India for the first time. These included the Yamaha STAGEPAS 1K all-in-one portable PA system, VXC2F and VXC8S ceiling speakers and PC series amplifiers, as well as NEXO's P12/L15 compact point source system.
STAGEPAS 1K is an all-in-one portable PA system that allows you to quickly and easily transform any location into your stage. Delivering professional level audio performance with a simple setup, it enables aspiring artists to focus on their music and get the most out of their performances.
The four model PC series is the first range of power amps to be capable of forming the core of a completely connected audio network for multi-zone installed or live sound applications. Switchable for low or high impedance systems, they feature powerful onboard speaker processors as standard and combine with Dante I/O to provide dramatic improvements to the versatility of any system. They are also compatible with Yamaha's ProVisionaire Touch (iPad) and ProVisionaire Control (Windows PC) remote control applications.
The VXC2F is the shallowest model in the VXC series of ceiling speakers, providing an extremely flexible installation solution and the VXC8S is a powerful ceiling subwoofer whose sound and size ideally matches VXC series ceiling speakers and VXS surface-mount models.
Building on NEXO's acclaimed expertise in compact, high-output, point-source loudspeakers, the P12 delivers pristine, full-range sound at even greater sound pressure levels. Designing and configuring the perfect P12/L15 system is easy using the free NS-1 software.
In total Yamaha and NEXO exhibited over 40 products, half for the live entertainment market, including mixers, speakers, amplifiers, subwoofers and software.
"We had many visitors to the stand and the live products were an instant hit with curious visitors, who wanted to know more about Yamaha's art of live sound that was on display," says Abha Huja, assistant manager at Yamaha Music India's pro audio division.
"Infocomm India remains one of the most popular exhibitions for the industry here and Yamaha and NEXO's presence was greatly appreciated."
Yamaha Showcases the Best of Sound, Design and Quality at Infocomm India 2019