The ultimate Concert Cutaway Acoustic guitar "MADE IN INDIA, FOR INDIA"
The ultimate Concert Cutaway Acoustic guitar "MADE IN INDIA, FOR INDIA"
The brand known to innovate in the space of sound and music; Yamaha has always been at the forefront to give people just what they need.
As part of the same pursuit, the Yamaha Acoustic Guitars enter the picture. Backed by years of experience at handcrafting these iconic pieces, Yamaha now presents the most affordable and reliable of all acoustic guitars – the FS80C. What's special about it?
It is made in India, exclusively for India. This perfect starter guitar is for students, beginners, and even seasoned players to rejoice in the art of strumming.
Yamaha has especially handcrafted FS80C in the Yamaha Music India factory. Prior to mass production, there are extensive layers of the process. Starting with research and scrutiny to optimise materials, accelerated environmental testing is done and then each completed instrument is inspected by trained professionals to ensure quality, estimate cost and its sustainability factor. This is a piece of happiness, made for the country and all the guitar enthusiasts!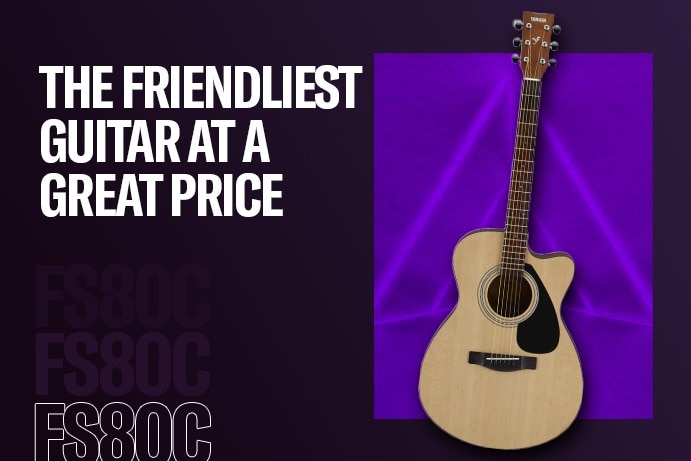 Friendly & affordable
This model is exclusively created for India at a very attractive price point. The young and the restless; to find passion! For children who like to discover more, they will find a friend and companion in this guitar.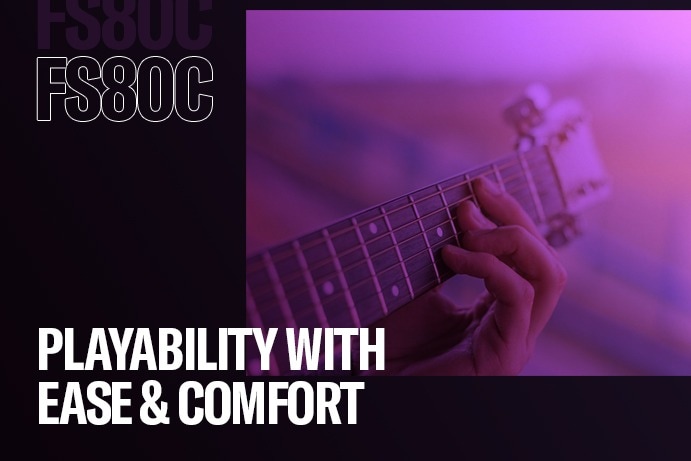 Playability
Don't miss out on this absolute soul comforting guitar with concert body cutaway. Tuning this guitar will be effortless, and the rich sound this will emanate when you strum the chords will make it worth your while!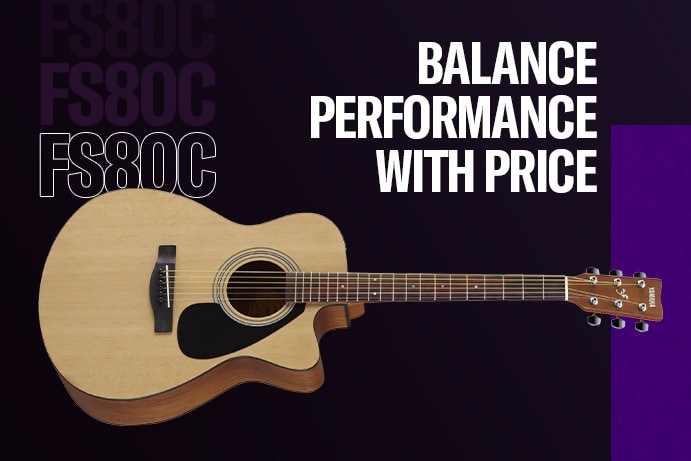 Balance
This guitar is a strong pick for those who are looking for excellent performance at an even better price. This makes the FS80C desirable and iconic as it infuses your life with passion. Who doesn't want to hone and nurture a talent, especially when it comes at such an attractive price?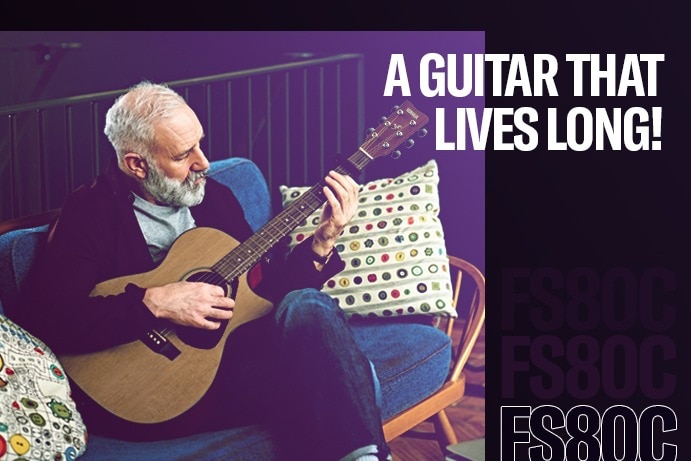 Long lasting
Durable, stable and sturdy owing to Yamaha's legacy of standard quality that never disappoints. A beginner guitar must be manufactured to make the sound you plan to produce, and this one is going to top your list if you are just starting to learn.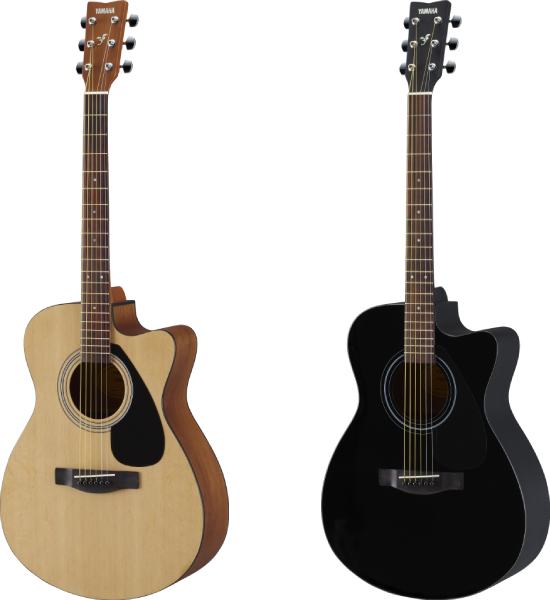 An exclusive model for India with Affordable Price
* Concert body cutaway with comfortable playability for beginners
* High durability and stability proven by Yamaha's quality standard
* Made in Yamaha Music India factory
General Specifications
FS80C
Body Shape
Concert-cutaway
Scale Length
634mm(25")
Body Length
497mm(19 9/16")
Total Length
1021mm(40 3/16")
Body Width
380mm(14 15/16")
Body Depth
96-116mm(3 13/16" - 4 9/16")
Nut Width
43mm(1 11/16")
String Spacing *
10mm
Top Material
spruce
Back Material
Tonewood **
Side Material
Tonewood **
Neck Material
Tonewood **
Fingerboard Material
Rosewood
Fingerboard Radius
R400mm(15 3/4)
Bridge Material
Rosewood
Nut Material
Urea
Saddle Material
Urea
Bridge Pins
Black ABS
Tuners
Covered Chrome(TM-14P)
Body Binding
Black
Soundhold Inlay
Black + White
Pickguard
Black
Body Finish
Top: Gloss
Side/Back: Matt
Neck Finish
Matt
Electronics
None
Controls
None
Connections
None
Strings
.012/.016/.025(or.024)/.033(.032)/.043(.042)/.053(.052)
Accessories
Hex Wrench
Case
None
The ultimate Concert Cutaway Acoustic guitar "MADE IN INDIA, FOR INDIA"