MT Series | Headphones | Yamaha Commercial Audio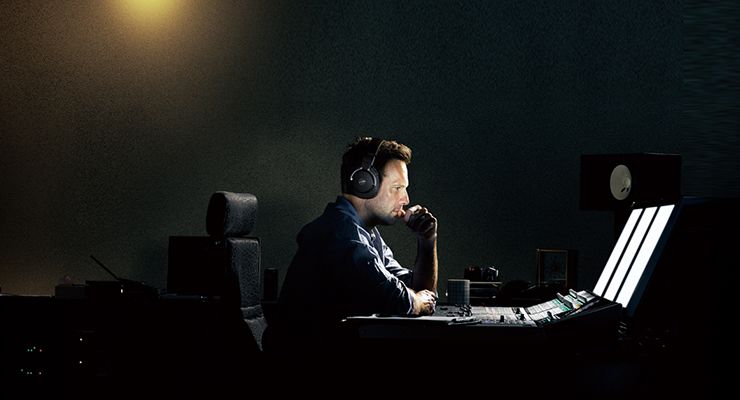 Professional line up of monitor headphones with consistant sound and design philosophy of Yamaha's long leading studio monitors history with high fidelity sound and accurate response.
Design the tools that are trusted by professionals.
The MT series continues the design philosophy of Yamaha's studio monitor speakers, which is to deliver faithful reproduction of the source signal.
The design of the MT7—the first product in the series to be released—features a tuning forks mark in the center of a circular housing, with the headphone arm offset in a configuration that is simple yet durable and stylish. The MT5 and MT8 follow the same basic design philosophy with the addition of a folding mechanism and a detachable cable, completing a new high-performance lineup.
By adding a rounded "waist" to the folding mechanism connecting the two arms to the broad headband, we were able to give it a rational strength without compromising on the flexibility of the mechanism. This "waist" also serves as somewhere for the fingers to grip when adjusting the slide.
Although these headphones are intended for commercial use, we didn't want togive them a rough, rugged feel, and I believe that the waist adds elegance to the overall form while giving it a shape that is typically Yamaha.
This series features a housing with a tranquil aspect, giving no hint of the complex internal construction required to deliver precision playback, in a sleek, ornamentation-free form that offers a superb fit.
Yamaha's design philosophy stresses that the user is always central to any product design, and we would be delighted to be able to craft "partners" that people can trust to assist them behind the scenes for extended periods.
Superb Isolation. Premium Comfort.
MT series headphones feature custom drivers equipped with CCAW voice coils (MT8= 45mm, MT7 and MT5 = 40mm) and powerful neodymium magnets to achieve precise definition and control.
Model
MT Series

HPH-MT8

HPH-MT5
Type
Closed-back, Circumaural (Over Ear)
Frequency Response
15Hz - 28kHz
20Hz - 20kHz
Sensitivity (SPL)
102dB/mW
100dB/mW
Maximum Input Power
1600 mW (at 1kHz)
Impedance
37 Ω (at 1kHz)
51 Ω (at 1kHz)
Driver Unit
45 mm, Dynamic, CCAW Voice Coil
40 mm, Dynamic, CCAW Voice Coil
Cable
1.2 m (3.9ft), coiled cable; 3.0 m (9.8ft), straight cable
3.0m (9.8ft), straight cable
Connector
3.5 mm (1/8") stereo with 6.3 mm (1/4") stereo adaptor
Dimensions (W x H x D)
161 x 214 x 89mm (6.3" x 8.4" x 3.5") (Without cable&plug)
165 x 203 x 88mm (6.5" x 8.0" x 3.5") (Without cable&plug)
Net Weight
350g (0.8lb) (Without cable&plug)
245g (0.5lb) (Without cable&plug)
Accessories
1.2m Coiled cable, 3.0m Straight cable, Threaded 6.3mm (1/4") gold-plated adaptor, Padded carrying bag
3.0m Straight cable, Threaded 6.3mm (1/4") gold-plated adaptor, Nylon carrying bag
MT Series | Headphones | Yamaha Commercial Audio