Biography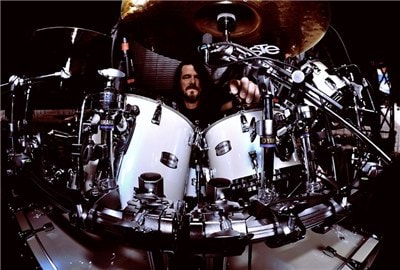 INDIANAPOLIS, Ind. (Dec. 17, 2009) Yamaha is proud to announce that Paul Bostaph has joined its artist roster. Paul, a rock musician who has played drums for Forbidden, Slayer, Testament, Exodus and Systematic, plays a 9-piece Custom Oak drum kit.
"Every time I hear a Yamaha drum set I think, 'Man, those drums have great tone,' says Bostaph. "I have always wanted to connect with that Yamaha tone. Well, I've stopped wishing. I have that excitement to create again! Yamaha drums are the best. I feel like I have just accomplished a lifelong goal every time I play them."
Paul just returned from a summer tour across Europe with Testament. The band is currently working on their next studio album, expected to be released in 2010.
"We are very excited that Paul has joined the Yamaha Drums family," comments John Wittman, Manager of Artist Relations for Yamaha Corporation of America. "We know we will have a long and successful partnership with this extrememly talented, legendary metal drummer."
Paul played drums for the thrash metal band Forbidden from 1986-1991 before joining Slayer in 1992. In 2005, he joined the band Exodus and toured with them until 2007, when he left, allowing the original drummer to rejoin the band. He rejoined Testament in October of 2007, now playing alongside fellow Yamaha artist Alex Skolnick on guitar. Paul had been a brief member of Testament in 1993.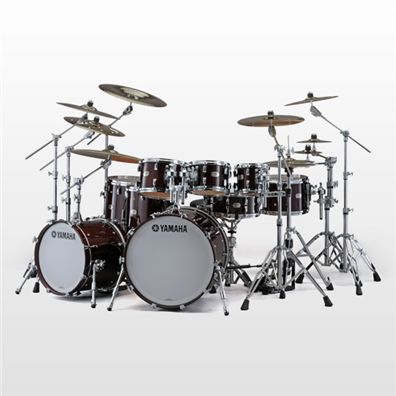 The answer to the question is drums that give you the sound you need, whenever you need it.Tonal requirements vary among drummers, differ with dynamics, and change, from band to band, song to song, moment to moment. With the Absolute Hybrid Series drums, Yamaha has succeeded in addressing this, with a drum set that possesses an extraordinary degree of expressive power, allowing drummers to pursue a level of expression that perhaps they've not experience before in their other drums. These drums offer a wide dynamic range that allows them to respond accurately to each and every stroke, and follow changes in dynamics, nuance, and touch, letting you play what you want to play.

Other Colors Available