F280 : A Remarkable Acoustic Guitar, Exclusively MADE FOR INDIA !
F280 : A Remarkable Acoustic Guitar, Exclusively MADE FOR INDIA !
Yamaha is synonymous with innovation with sound and music. Yamaha Acoustic guitars are a testimony to the long-lasting legacy of handcrafted guitars that give people a platform to make waves. They are affordable, reliable and most of all; desirable.
What sets apart the F Series of Acoustic Guitars? For starters, the F280 is made in India, exclusively for India. This iconic piece reflects the ease and comfort every beginner is searching for, or the familiarity of playability that every seasoned player seeks.
Yamaha's goal has always been to elevate the experience of those who are learning with zeal and playing with passion, with the F280 becoming an iconic piece in this musical journey. This guitar is being put together wholly in the Yamaha Music India factory after multi-layered processes. Starting with research and scrutiny to optimise materials, accelerated environmental testing is done and then each completed instrument is inspected by trained professionals to ensure quality, estimate cost and its sustainability factor.
This is a game changer in the segment of Acoustic Guitars!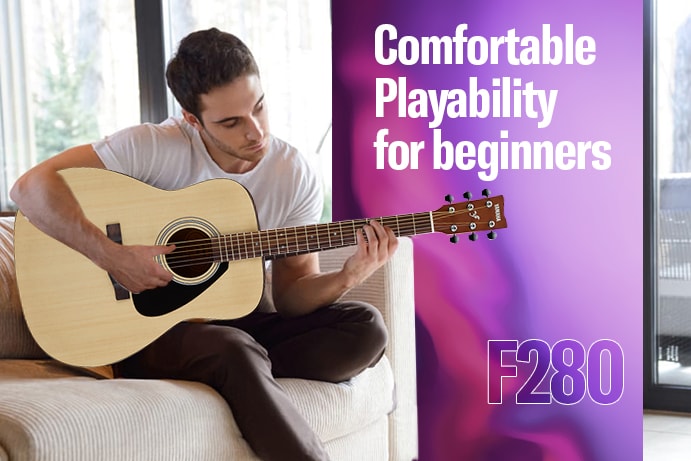 Comfortable playability for beginners
A strong built for a talented beginner! Experiment with this acoustic guitar and bring your creativity to life. Easy to tune, effortless to play – this guitar is all you need for the beginning of your musical way!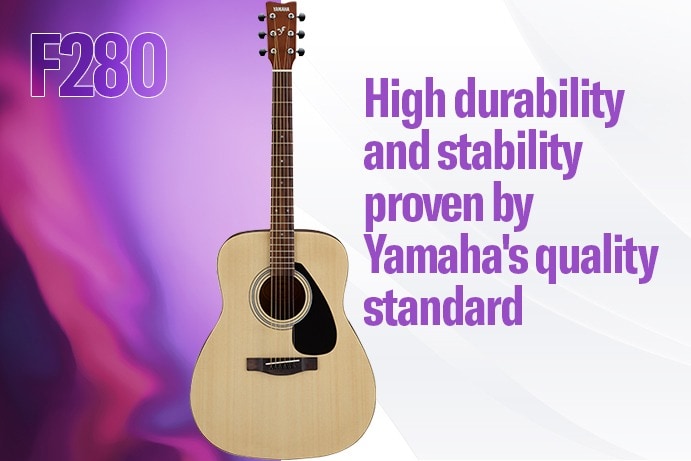 High durability and stability proven by Yamaha's quality standard
Yamaha has a long-standing history of creating quality instruments that surpass expectations. You can sit back and relax because the F280 is going to be your sturdy companion for a long, long time. This beginner guitar is sure to help you create the sound you want to produce, so pick it up and perfect the art of strumming!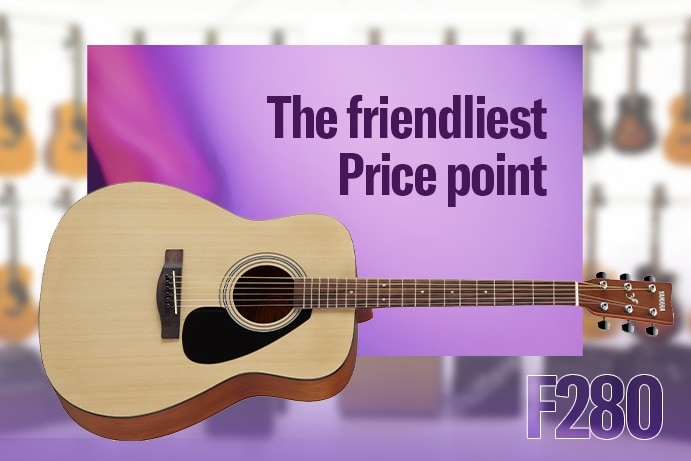 The friendliest price point
Another attractive quality of this starter guitar is its value. For beginners and seasoned players alike, this acoustic guitar is a true find! It has been priced just right, so there's one less thing for you to worry about when choosing the perfect guitar for you.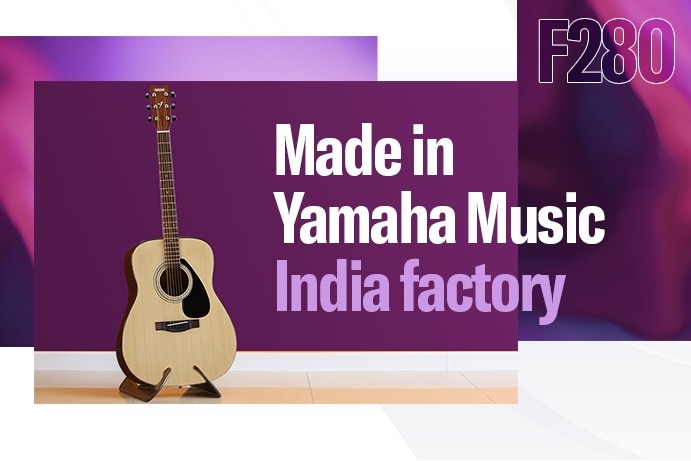 Made in Yamaha Music India factory
Created at the home nation, this one is special because it is exclusively for India.
Built with care and precision at the Yamaha Music India factory, welcome this iconic piece into your life.
Make this your next guitar, or your first guitar, and perfect the art of strumming!
F280 : A Remarkable Acoustic Guitar, Exclusively MADE FOR INDIA !