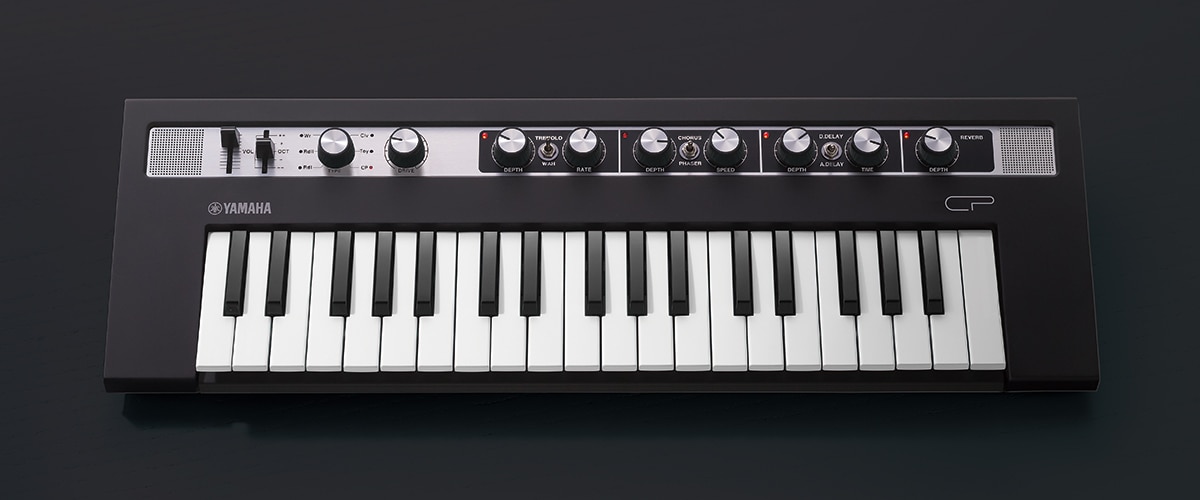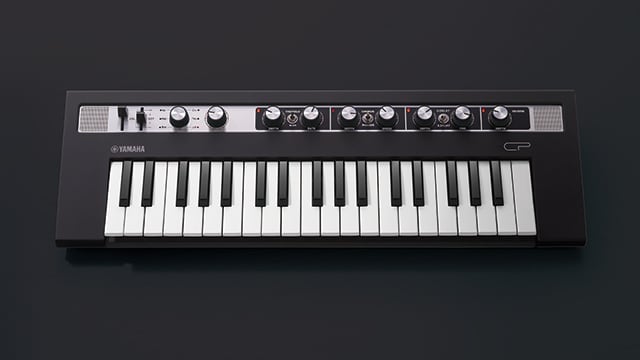 -

Iconic 70s stage keyboards

-

Vintage effects

-

128 polyphony
hands-on
reface CP overview
RdI, Early '70s tine electric piano
RdII, Late '70s tine electric piano
Wr, Late '60s reed electric piano
Clv, 70s struck string Clv
Toy, 70's Vintage Toy Piano
CP, Yamaha CP80 electric grand piano
Drive
This Effect adds a Distortion matched to the current Voice.
Tremoro/Wah
In the "Tremolo" position, this is either a stereo pan effect or tremolo depending on the selected Voice. In the "Wah" position, the effect responds to how hard you play for a super-funky effect. "DEPTH" controls intensity while "RATE" controls the effect speed.
Chorus/Phaser
Well-known modulation effects that add depth, thickness and movement to the overall sound.
D.Delay/A.Delay
Two effects with different behavoirs. Digital generates precise repititions while Analog gives a "tape" like experience by changing delay time and pitch in real time.
Reverb
The last effect in the chain is a classic Reverb. Reverb is a single knob controlling both time and intensity.
Experience more
How To Use The Controls On The Reface CP

How To Use Reface CP In Music Production