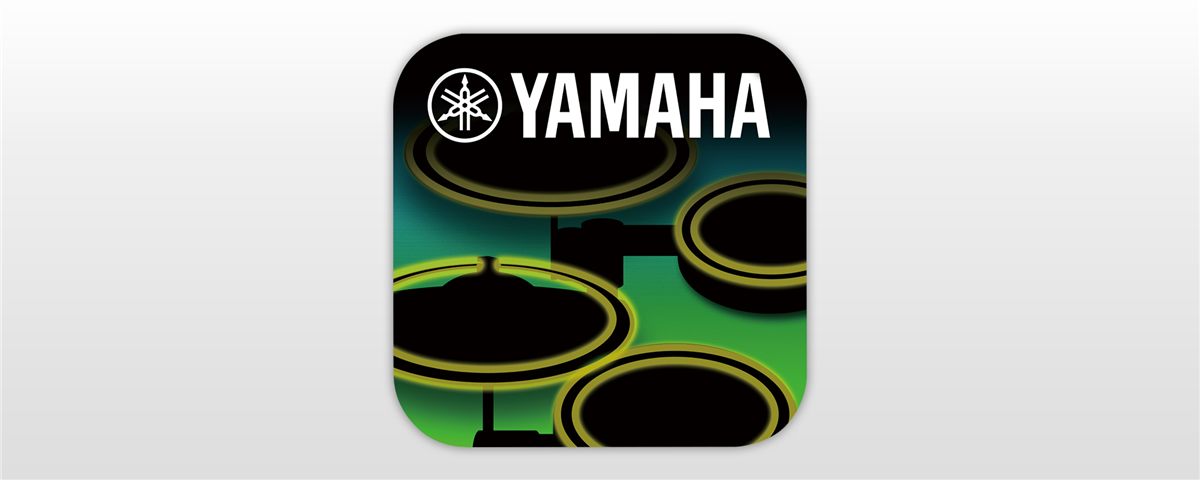 Easy control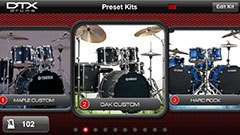 Swipe to select any of the 10 Preset Kits. Control an extensive range of parameters from the rich graphical user interface, allowing you to fine tune the Yamaha DTX400 series to precision.
Editing Kits

Create new kit configurations; assign new drum voices to each pad. Then take total control by customising the parameters of each individual pad.Enables access to previously unavailable parameters such as pad tuning, cymbal and hi-hat size.Access the Tempo and Metronome settings with a single touch.
Update utility (Available only for iOS version)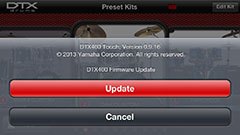 Includes a Firmware update utility to ensures your Yamaha DTX400 series has the latest firmware*.The new firmware is required to enable the new parameter control.*Selecting the DTX Drums logo on the main screen can manually access the Firmware update utility.