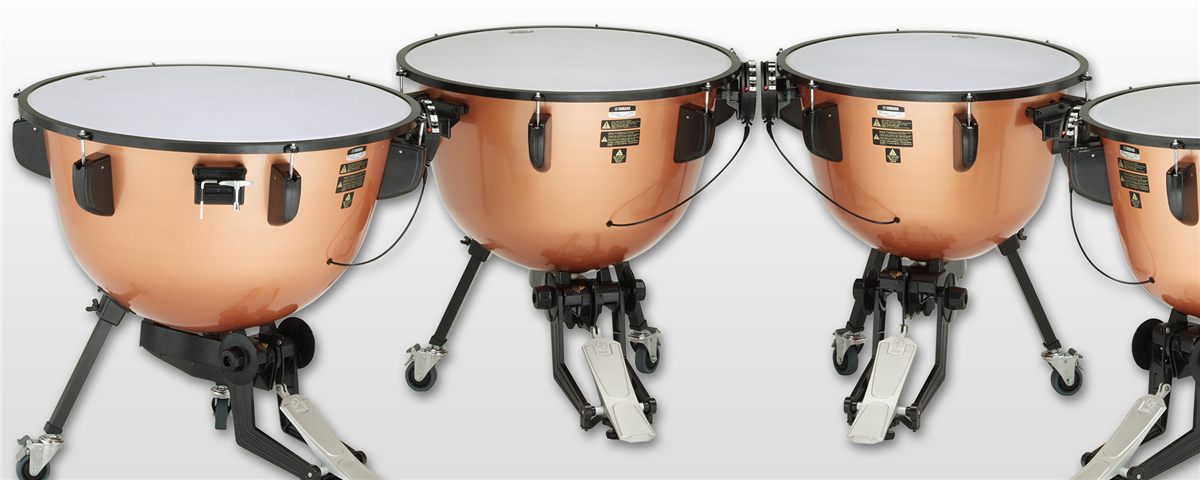 TP-3300 Series
Pedal Timpani
Although portable, the TP-3300 Series delivers fully professional, top-class sound. It features aluminum bowls with the same shape as our top-line models (TP-7300/6300/4300 Series), Renaissance heads, and hoops that all work together to create a deep, sustained tone. The lightweight aluminum bowls and the ease with which the pedals and legs can be retracted make the entire system conveniently compact and portable. In addition, no effort has been spared in achieving the smoothest, easiest possible operation and adjustment. Casters that allow smooth movement, pedals with a stable operating feel, and leg and pedal height that adjust easily all add up to stress free overall operation.
TP-3300 Series
Pedal Timpani
Pedal Balance Spring System Timpani with Aluminum Bowl (Portable Timpani)
The colors and finishes shown may vary from those on the actual products.