Yamaha Provides Premium Solution To Royal Greens Golf & Country Club
Yamaha Provides Premium Solution To Royal Greens Golf & Country Club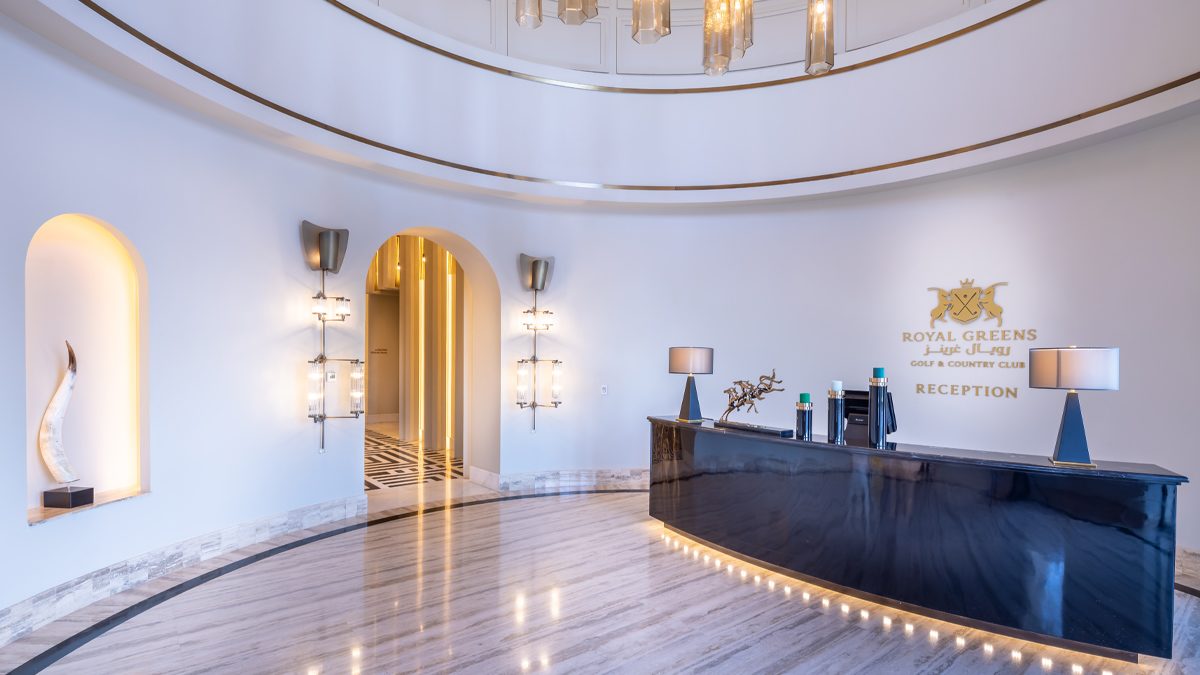 The Royal Greens Golf & Country Club is a prestigious new development at King Abdullah Economic City in Jeddah, Saudi Arabia. Located on its 18 hole championship golf course, the Royal Greens Clubhouse needed an audio system which would satisfy the demands of such a prestigious facility. Yamaha provided a premium quality solution.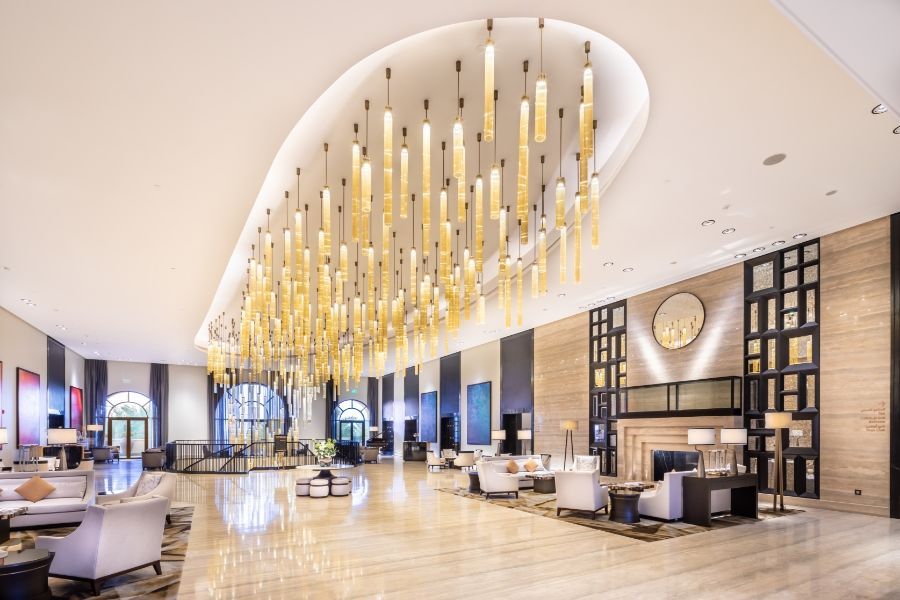 Royal Greens Golf & Country Club also includes Fine Dining, a private VIP Oryx Club, a ballroom, health club, the Mandara Spa, a gym and nearby residential villas. With a panoramic view of the Red Sea coast as its natural backdrop, the state-of-the-art venue is designed to appeal to golf connoisseurs and beginners alike, as well as to anyone looking for an exclusive lifestyle experience.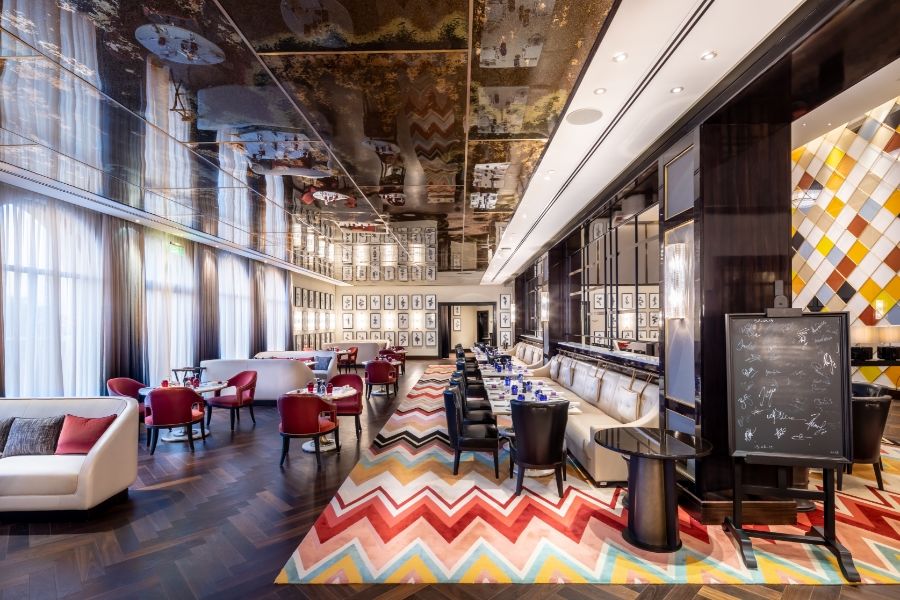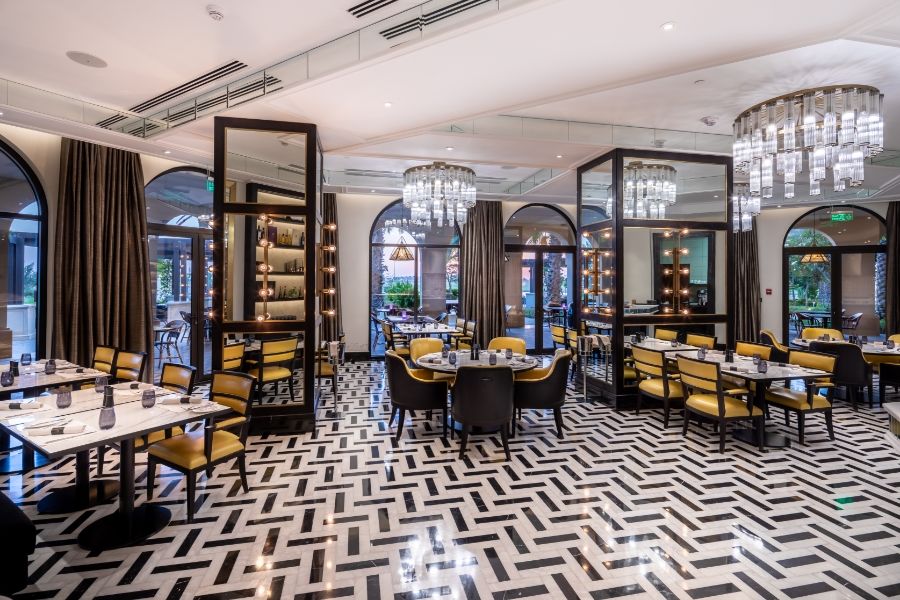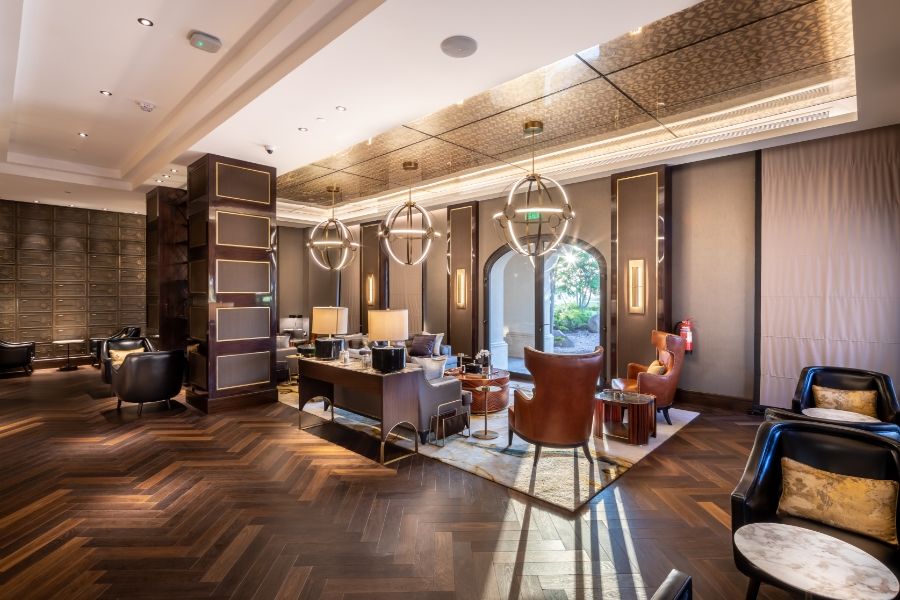 The audio system in the Royal Greens Clubhouse had to complement the high quality offered throughout the complex. Mr. Zuhair Sarhani of Riyadh-based systems installer aDawliah Electronics Appliances discussed the project with Mr. Anubhav Khurana of Yamaha Music Gulf FZE and specified a system based on MTX series matrix processors, which was approved by the club's main contractor Sayyar Y. Husseini & Partner Contracting Co. Ltd..
The system covers the ground and first floors of the Royal Greens Clubhouse and is divided into 13 zones. Managed by an MTX5-D and two MTX3 matrix processors, VXC6W ceiling speakers are installed throughout both floors. Inputs to the system are from Yamaha BD-S477 Blu-ray players, T-S500 AM/FM tuners and SD card.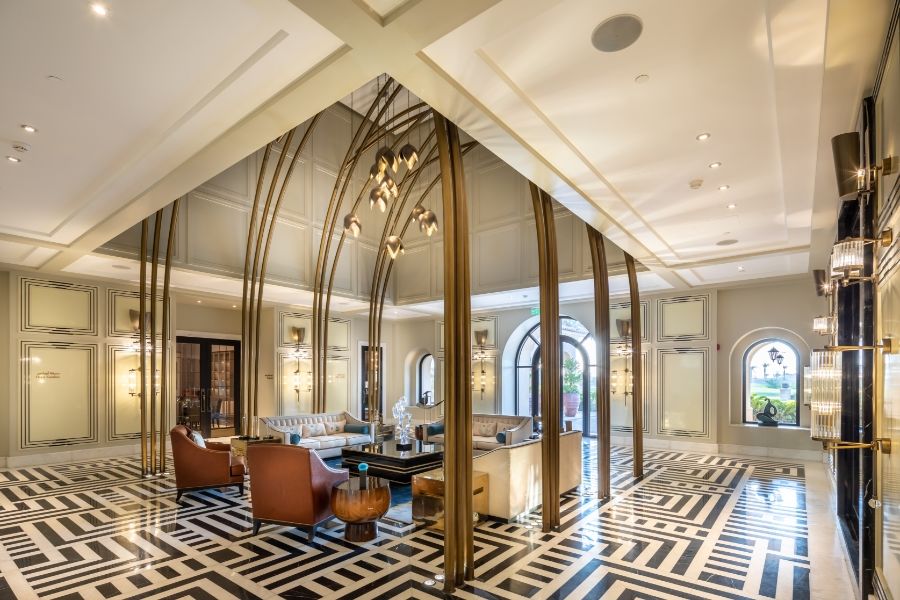 Calls to prayer naturally have to be prioritised over all other input sources. These are managed by an Al-Harameen HA-4010 Azan clock, routed through the system's priority input. The volume of all other sources is automatically muted when the call to prayer sounds.
The system is controlled by DCP1V4S digital control panels, Wireless DCP iOS/Android app and iPads running Yamaha's proprietary ProVisionaire Touch.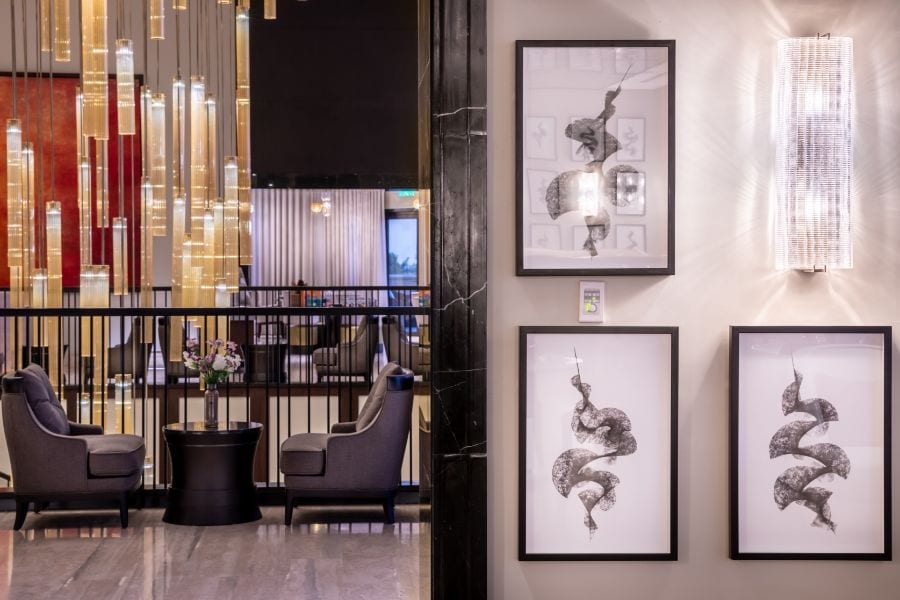 "By choosing a complete Yamaha system, we could provide the customer with the exceptional audio quality that a venue as prestigious as Royal Greens required," says Mr. Zuhair. "The MTX processors provided all the flexibility we needed and having the audio distribution and Blu-Ray / AM/FM equipment all made by Yamaha gave the client total confidence in the system's performance."
ProVisionaire Touch allowed aDawliah Electronics Appliances to provide a bespoke control solution for the system. Despite the system covering 13 zones, it has made it very easy to control for clubhouse staff. Once Mr. Zuhair had shown the IT manager at Royal Greens Golf & Country Club how to control the system, he was easily able to instruct the staff.
"The main contractor, Mr. Zuhair Sarhani, and the Royal Greens technical team are very happy with the sound quality and flexibility. They have said 'the system is amazing!'," says Mr. Zuhair. "Our business depends on providing high quality solutions and we sincerely thank Yamaha for providing them, which satisfy all the requirements of our customers."
Ground Floor

1: MTX3 matrix processor
2: BD-S477 Blu-Ray player
1: T-S500 AM/FM Tuner
22: VXC6W 6.5" Ceiling Speaker
1: XMV8280 multi-channel power amplifier
1: XMV4280 multi-channel power amplifier
7: DCP1V4S digital control panel

First floor

1: MTX5-D matrix processor
1: MTX3 matrix processor
2: BD-S477 Blu-Ray player
1: T-S500 AM/FM Tuner
16: VXC6W 6.5" Ceiling Speaker
1: XMV8280 multi-channel power amplifier
8: DCP1V4S digital control panel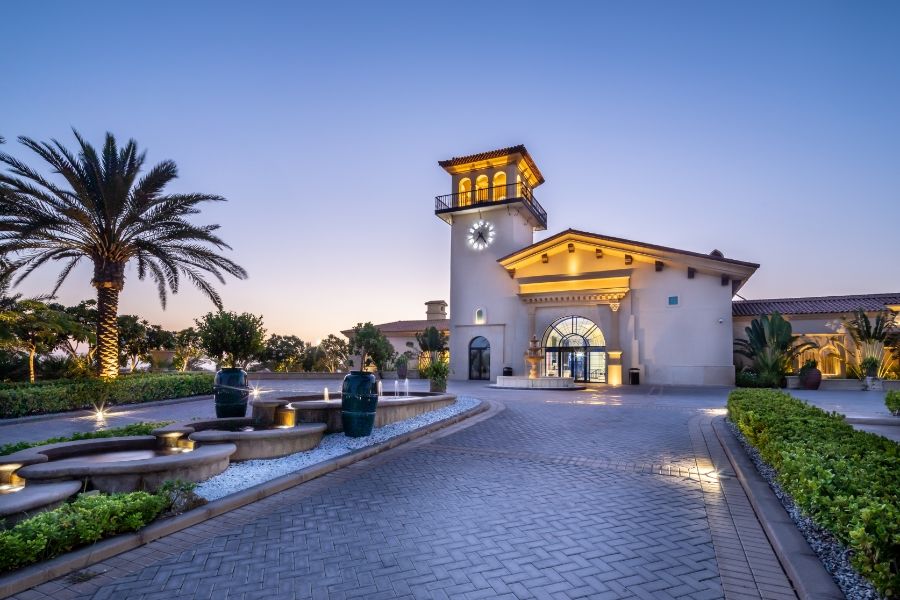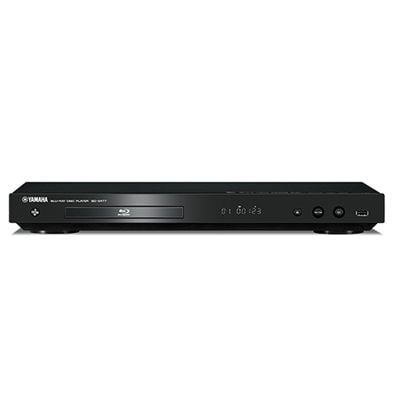 Sophisticated Blu-ray Disc™ Player with Miracast™ and Control App compatibility allows use in an advanced networked system for enjoying a wide variety of audio and video sources.

Other Colors Available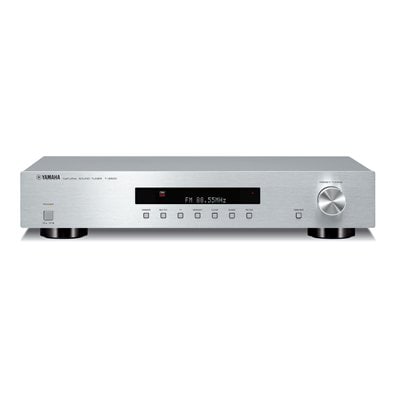 User-friendly tuner provides convenient tuning functions and a high visibility, two-line display — with Yamaha's new HiFi component design that matches other new product series.

Other Colors Available
Yamaha Provides Premium Solution To Royal Greens Golf & Country Club